We run specific Sales, Marketing  and Soft Skills Training programs for companies.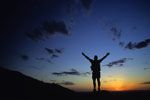 Laying a foundation for success, means that every step you take with accumulated learning will be fruitful
Any effort you take along the path of attainment, should have results and positive outcomes as its main focus, while you enjoy the journey
Is it not time that training had the same focus? What could you imagine the benefits entrepreneurs could really get with?
Motivational Training
Financial Services Training
Sales, Marketing, Coaching, Training and Growth in Ireland
Cost effective, practical services for companies and individuals.
Market Your company more effectively
Close more sales for higher profits
Make more use of your own abilities and skills
Get new skills in sales, marketing and communication
How motivational speeches can improve productivity
All the courses run are highly interactive. Only when you are truly interested and inspired can you be in a learning environment that is completely effective for you to achieve huge benefits and increase in your potential.
In all our trainings, we teach you how to learn first, in a way that is invaluable and unique.
For each new element we introduce on any training, we use the following 10 Step Training Methodology. This is done for three reasons:
To enhance excellence of the learning experience, since people learn more when they are having fun.
To increase retention, since we all learn better by doing.
To ensure benefits continue after the course through continued applications of what was learnt with tools for practice.
10 Step Training Methodology
Why this knowledge is useful to participants and how will they benefit from it
What are the fundamental principles, concepts and facts that they will learn
Demonstration of what they will learn from the instructors and 1 volunteer
Explanation of what was done and open questioning of the participants understanding of the learning outcomes
Instructions to each participant on how to perform the exercise themselves or in a group
Learning by doing
Feedback from participants about what they learnt
Feedback on how they imagine using this in their work or life
Action exercise to condition their mind to always be doing this and achieving the future outcomes naturally and effortlessly.
Coffee break, free format discussion with instructors and participants – 15 min